Tonight will be the first football game at the new and improved Field of Dreams. The stadium includes a new videoboard that will give us a closer look at the action on the field. Teams will be playing on new artificial turf featuring logos from each high school at LCPS. A new track will be installed next!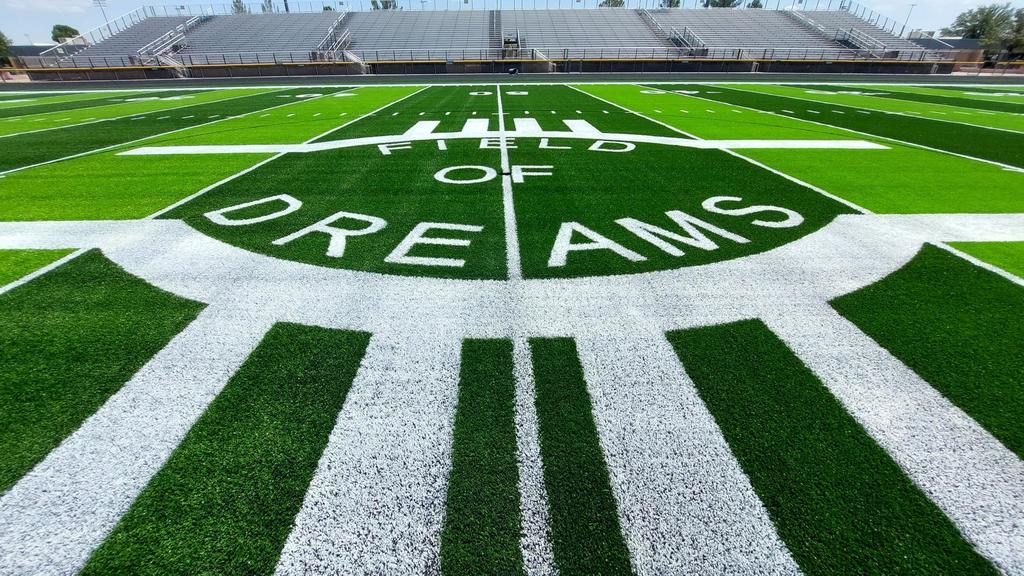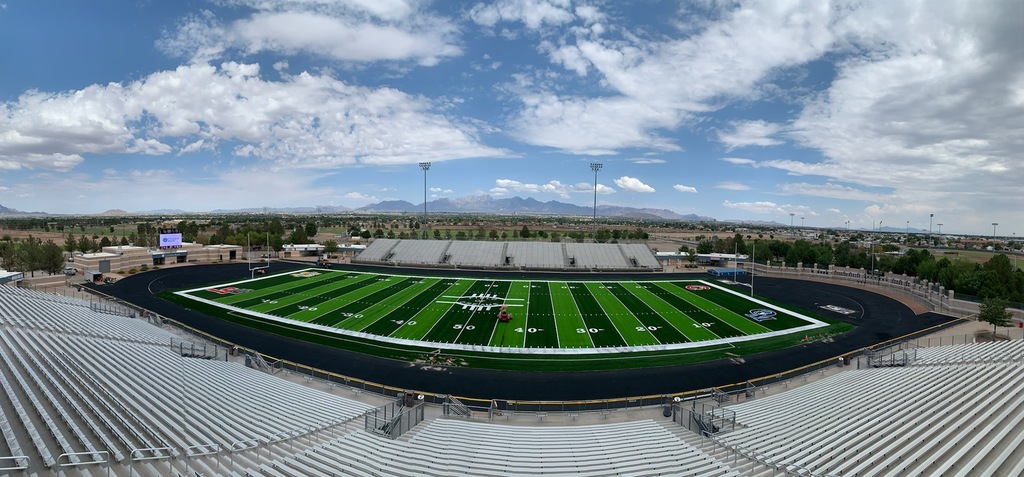 It's time football fans! Join us as we kick-off the first Friday Night football game with the new artificial turf at the Field of Dreams. Tonight, the Las Cruces High School Bulldawgs will host Volcano Vista from Albuquerque. The game will begin at 7:00 p.m. Tickets are on sale $2 for students and $5 for adults. The Bulldawgs are ranked No. 8 in Class 6A. Be sure to go out and support your Bulldawgs tonight! If you can't be at the game, you can catch all the action on our livestream, brought to you by LCPS.TV:
https://www.youtube.com/watch?v=c1ZchVfMZY0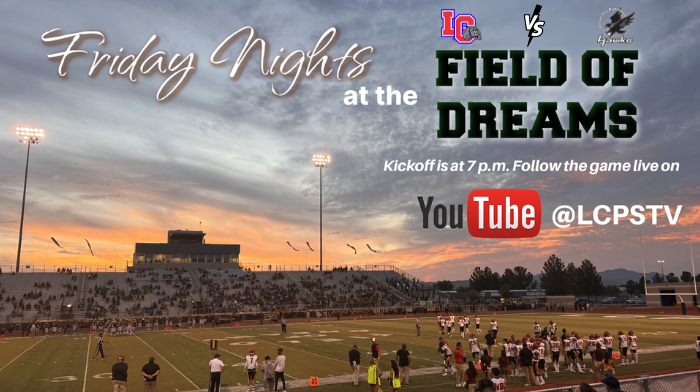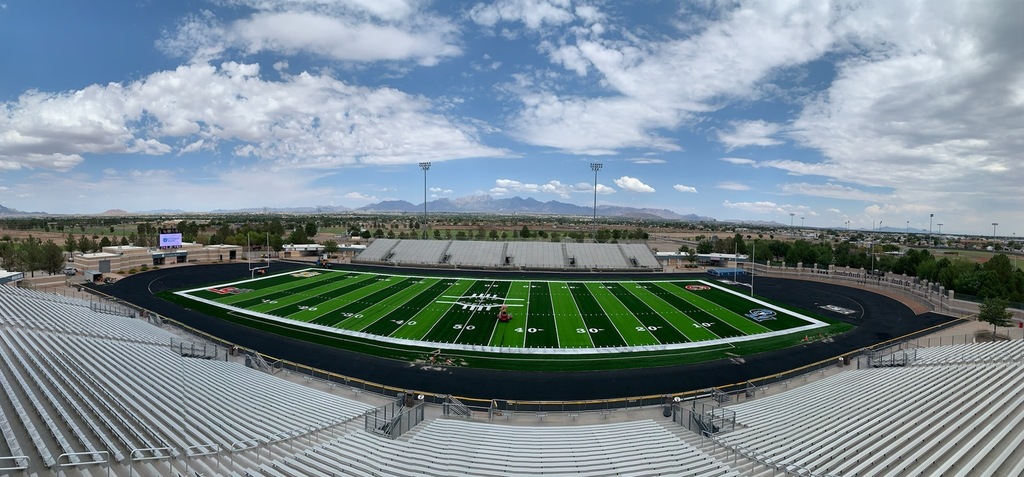 Tonight, Izabelle Rauch was recognized by the LCPS Board of Education for receiving 1st place at the FCCLA National Star Event Competition in Denver Colorado. Izabelle Rauch is a student at Las Cruces High School, who competed nationally at the Family, Career and Community Leaders of America FCCLA National Star event competition in Denver Colorado this summer. She competed in the job interview contest, which is an individual event that recognizes students for their ability to prepare employment materials and utilize job-interviewing skills for an entry-level position in an area of family and consumer sciences and/or related occupations utilizing family and consumer sciences knowledge and skills. This event provides an opportunity for students to demonstrate college and career-readiness skills to gain self-confidence and demonstrate job-seeking skills. Izabelle placed gold in this event. She is one of few students in New Mexico to receive gold this year. We are all very proud of you, Izabel!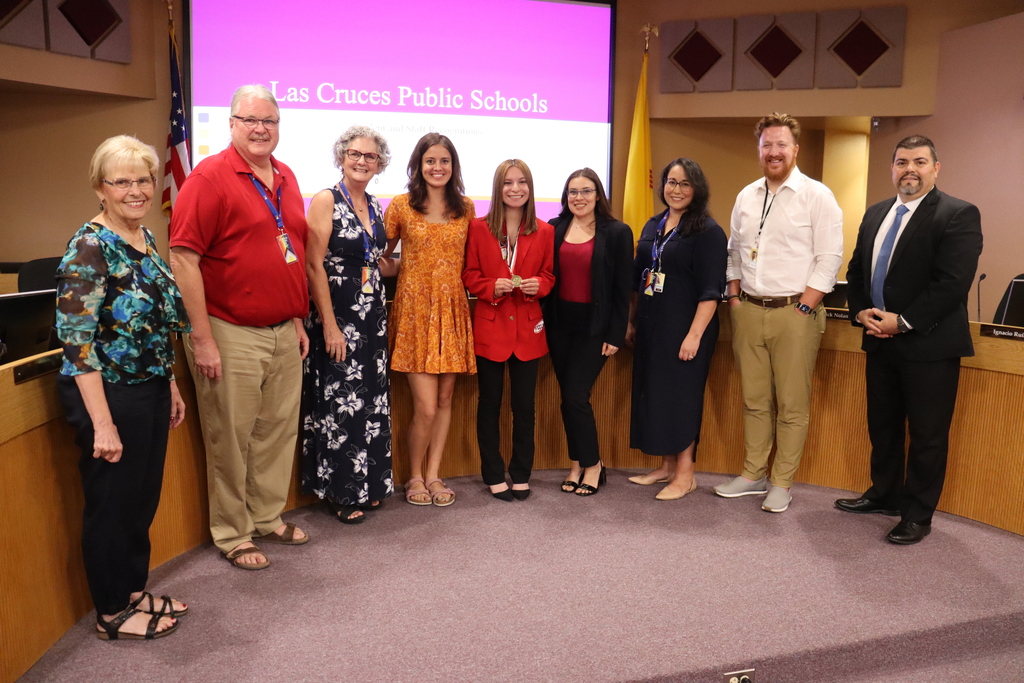 Catch the Bulldawgs as they return an experienced group of girls that came up just short in the NM State Championships. They are poised & determined to capitalize on another chance to play consistent with big rewards. By: LCPS.TV:
https://www.youtube.com/watch?v=sf64RtPBwsM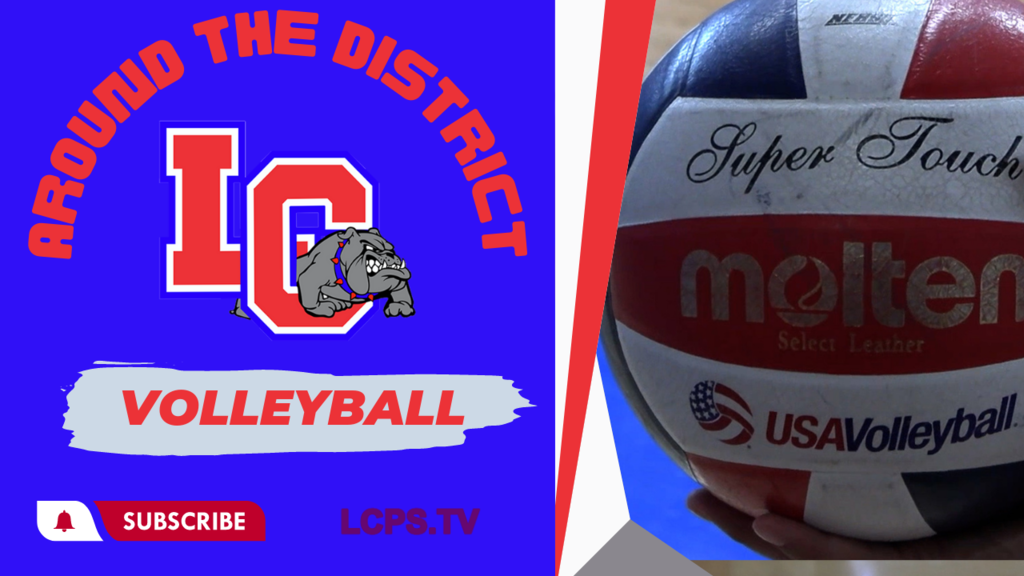 Las Cruces Public Schools is collaborating with Best Buy Drugs to offer a limited number of back-to-school immunizations on Wednesday, August 9th and Thursday, August 10th from 7:30 am-5 pm both days at the LCPS Operations Center located at 505 S. Main St. Learn more:
https://www.lcps.net/article/1192257
Las Escuelas Públicas de Las Cruces en coordinación con Best Buy Drugs ofrecerá un número limitado de vacunas para el regreso a la escuela el miércoles, 9 de agosto y el jueves, 10 de agosto de 7:30 am a 5:00 pm ambos días en el Centro de Operaciones LCPS ubicado en 505 S. Main St. El estudiante debe tener una tarjeta de seguro médico válida (Medicaid o privado) para recibir estas vacunas. Si no tiene seguro, favor de llamar a la Oficina del Departamento de Salud de NM al 575-528-5006 para hacer una cita. Aprende más:
https://www.lcps.net/article/1192257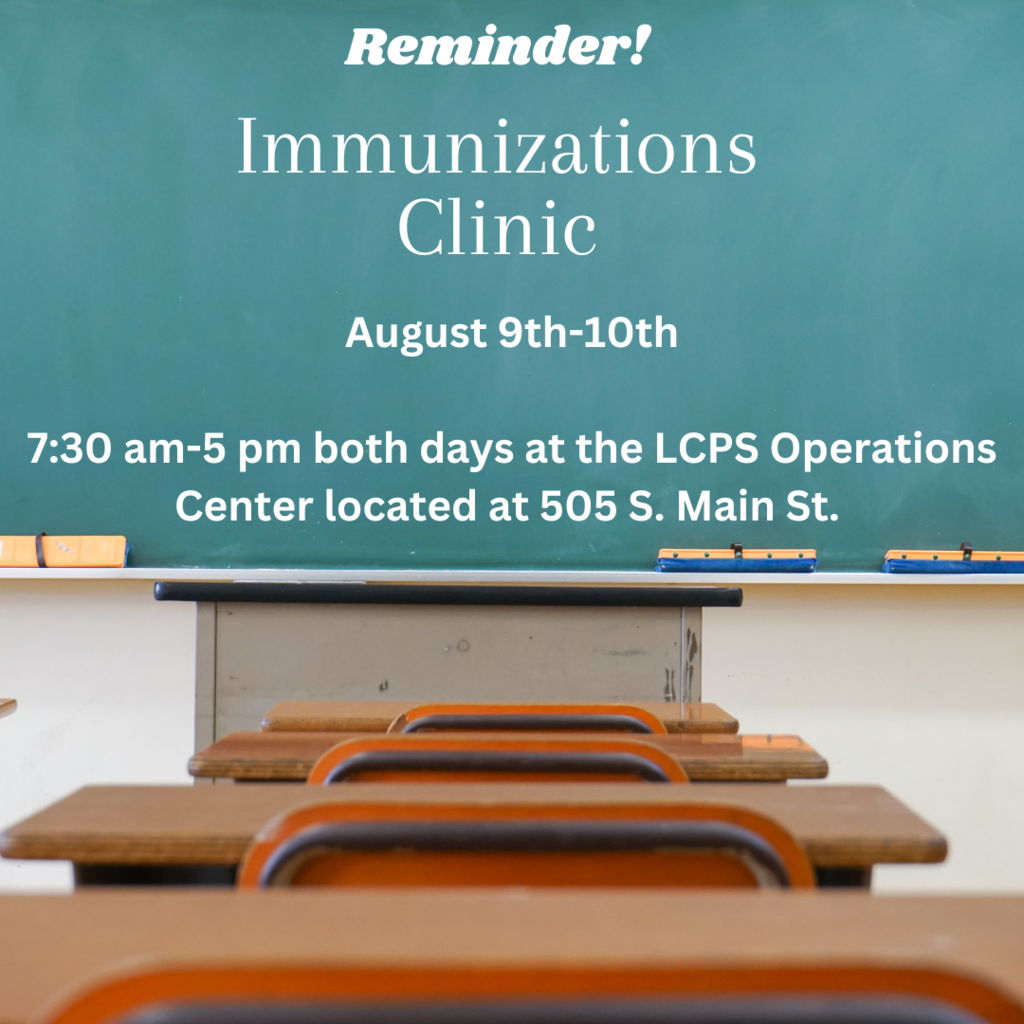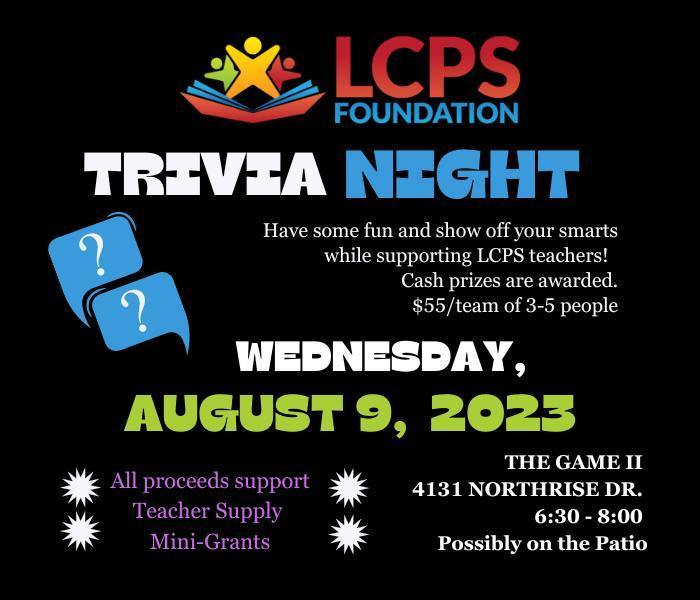 Update at LCHS: Shelter in place has been lifted. All students and staff are safe. Students are on regular schedule the rest of the day.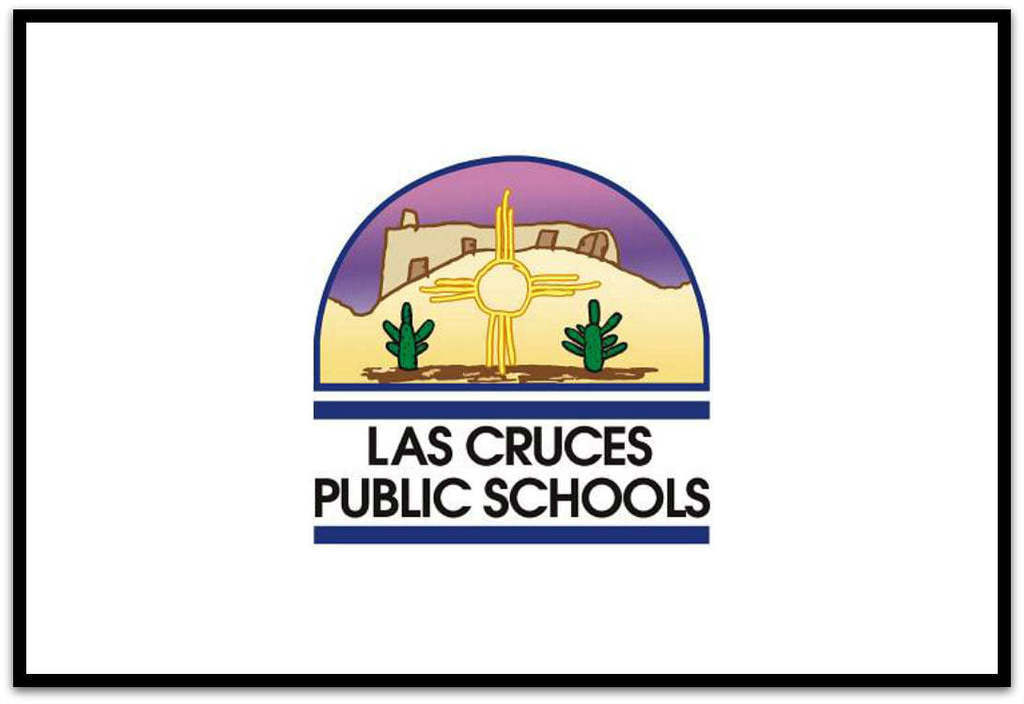 LCHS parents, we have moved out of lockdown and are currently sheltering in place, working with police. All students and staff are safe and we will update you as soon as possible.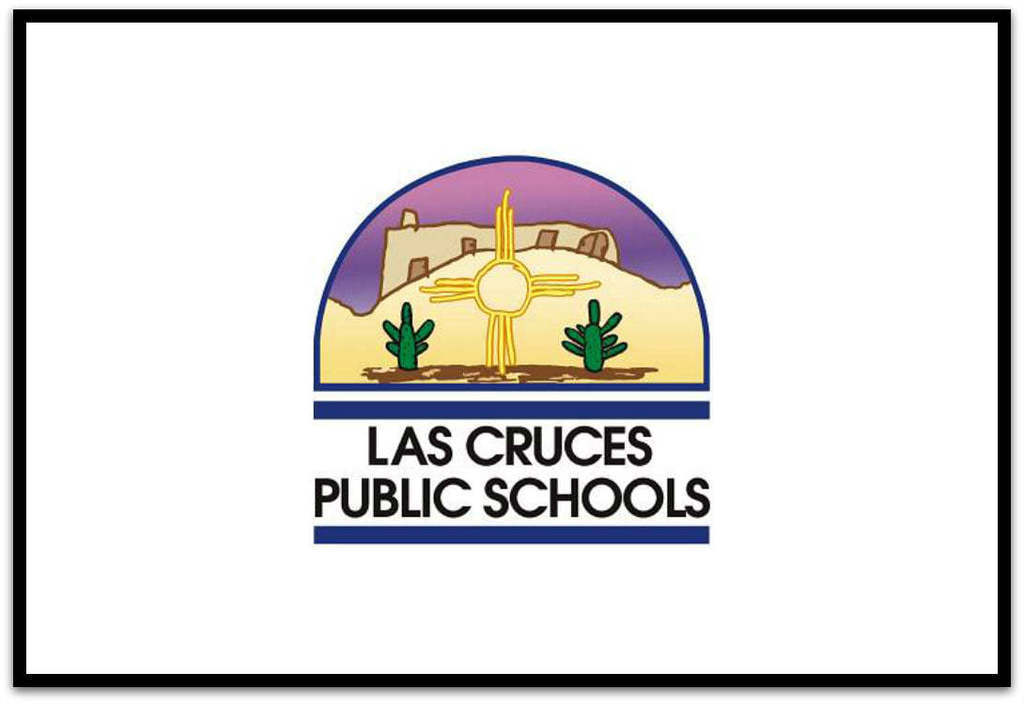 Lauren Apodaca, a fifth grade teacher at East Picacho Elementary School was nominated for the 2023-2024 Life Changer of the Year Award! Lauren Apodaca was nominated by someone who wants to stay anonymous. Mx. Apodaca is the definition of excellence in education. They are constantly working on adding to their school's atmosphere by organizing community-wide events, leading girls to join STEM careers through an afterschool program, and being a leader in every opportunity presented. In Mx. Apodaca's six years of teaching, they have been a union representative, team leader, and member of district-wide leadership teams to improve science in LCPS. Mx. Apodaca is committed to creating and maintaining a safe and nurturing classroom environment. They have completed projects to keep a hygiene pantry in their classroom to help students access hygiene products such as toothpaste, body wash, and hair combs. Mx. Apodaca also focuses on creating a classroom environment that encourages students to be their most authentic selves. "Every student that has the honor of being in Mx. Apodaca's classroom is forever changed and leaves the classroom with the confidence to be a successful and empathetic human," said the nominator. Congratulations, Mx. Apodaca!!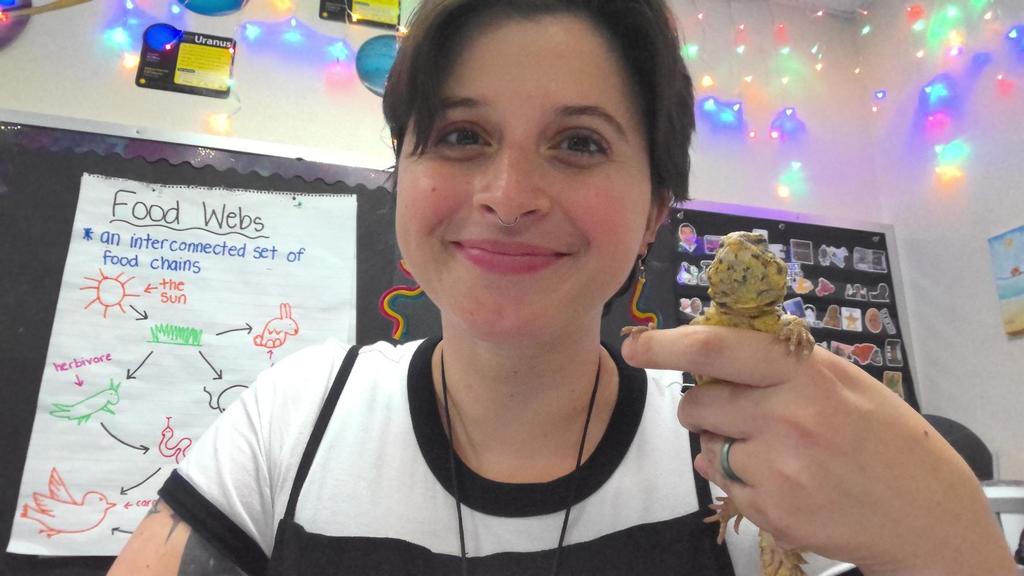 In this episode, we give you front row seats to all the excitement of the first day of school, you'll meet the new Superintendent of LCPS, hear from students/administrators, and you won't want to miss a special report from LCPS.TV's field reporter, Zaydrien Morales, from Sunrise Elementary. All this and more, only on Super News! Watch here:
https://www.youtube.com/watch?v=h8FErs4FHRU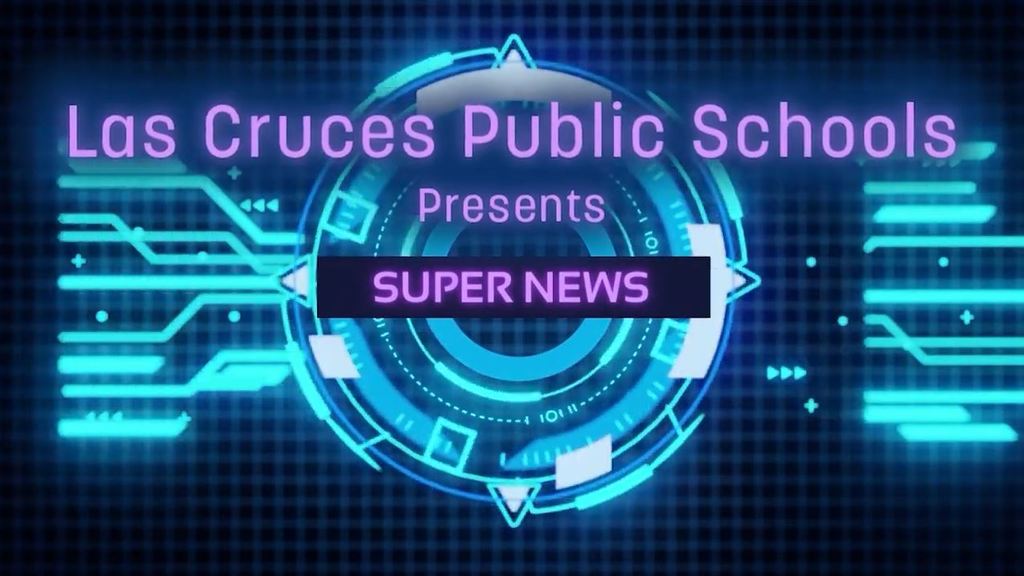 LCPS.TV is back with another season of Super News, the LCPS District Newscast! Be sure to catch the first episode of Super News, Season 2, featuring LCPS.TV's field reporter, Zaydrien Morales from Sunrise Elementary. Video:
https://www.youtube.com/watch?v=GvXOBFmmFpE
Season 2 of Super News will be released today!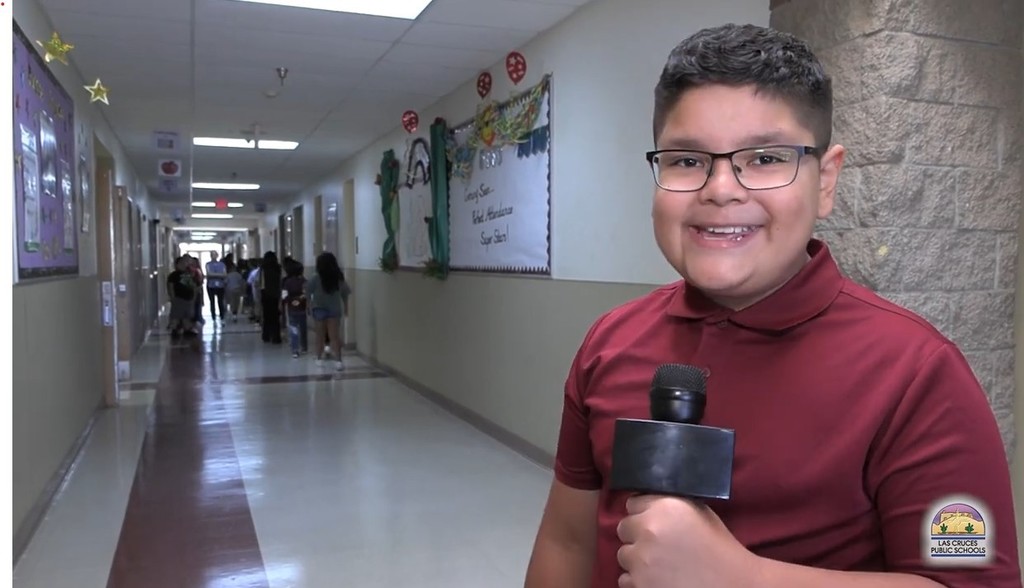 Today LCPS broke ground to begin construction on the new LCPS Operations Complex located on Tashiro Dr. Thank you to the community of Las Cruces and Doña Ana County for investing in the future of our kids! #NM #LasCruces #OperationsComplex #GroundBreaking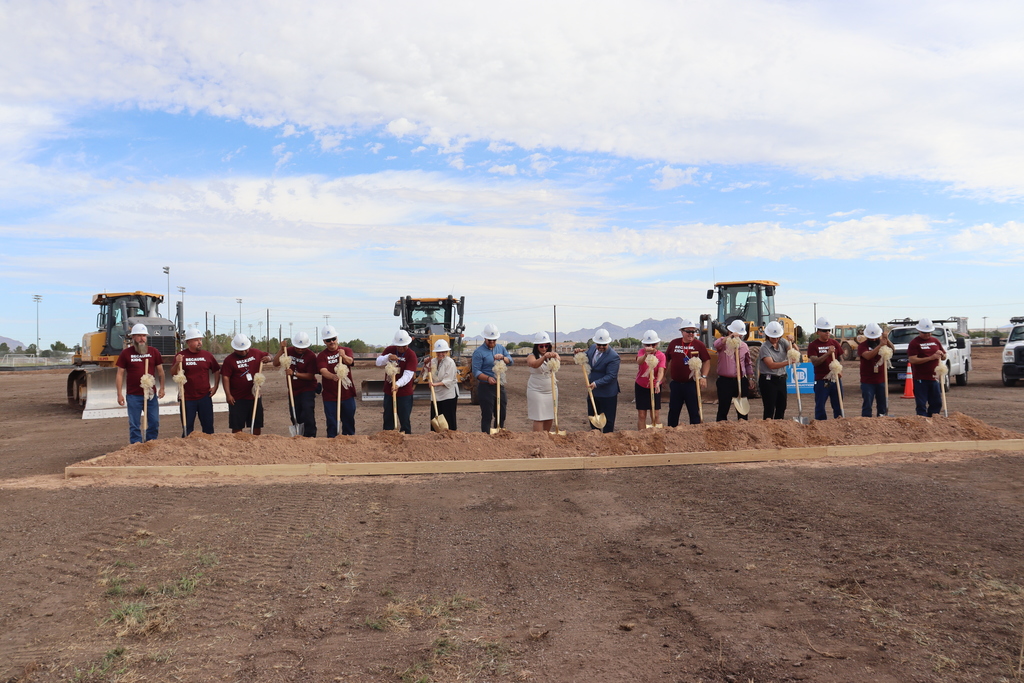 Dear parents and guardians, several schools at LCPS have gone into a shelter-in-place due to inclement weather and lightning detected within 10 miles of our schools. Upon the occurrence of lightning at dismissal time, students who drive may be released based on principal's discretion. All bus riders and walkers will be sheltered until the area is deemed safe. If you are picking up your child while a school is sheltering in place due to weather, you may do so at your own risk. We apologize for the inconvenience.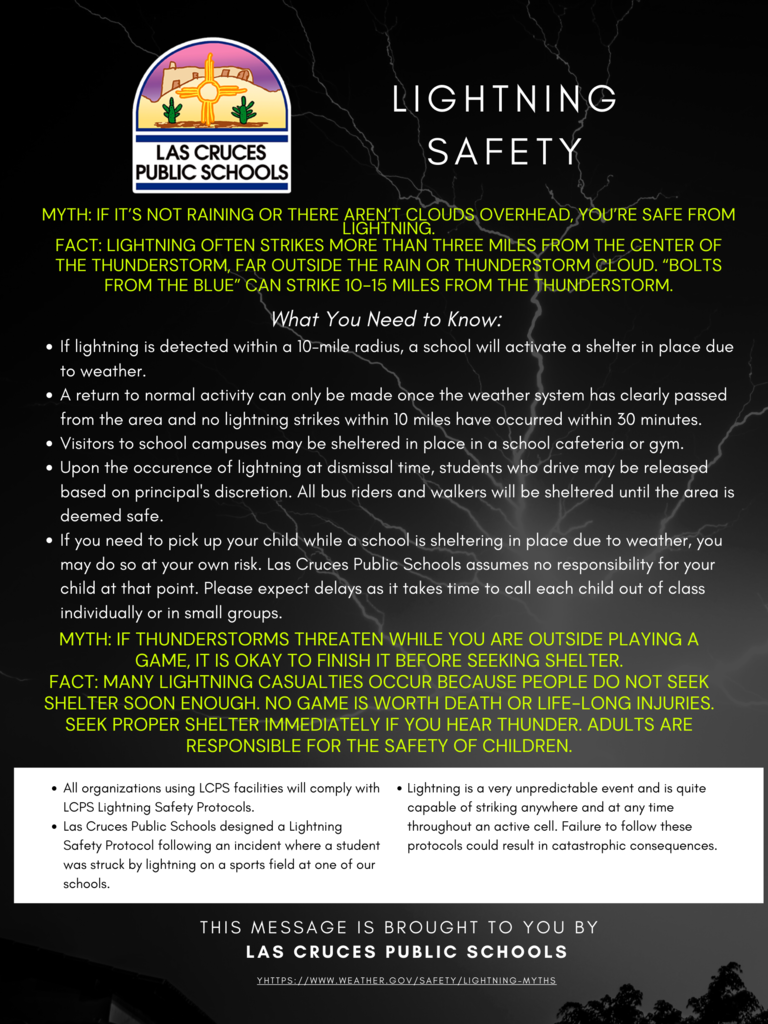 This morning, staff at Las Cruces Public Schools gathered outside of the Dr. Karen M. Trujillo Administration Complex to welcome Superintendent Ignacio Ruíz to the district. Thank you to the Las Cruces High School Drumline for a wonderful performance!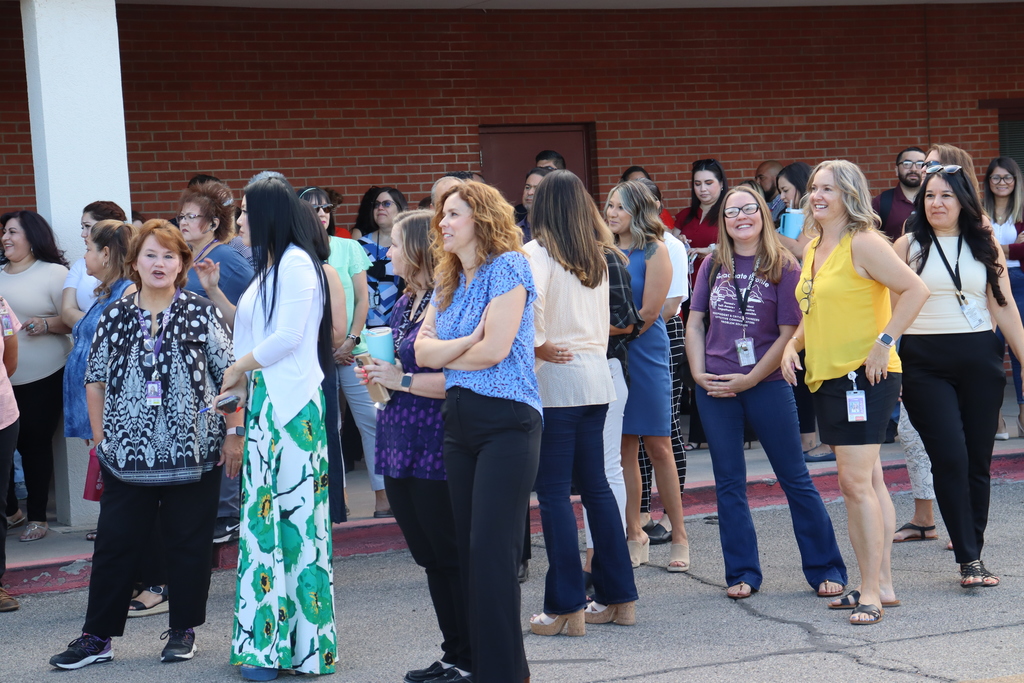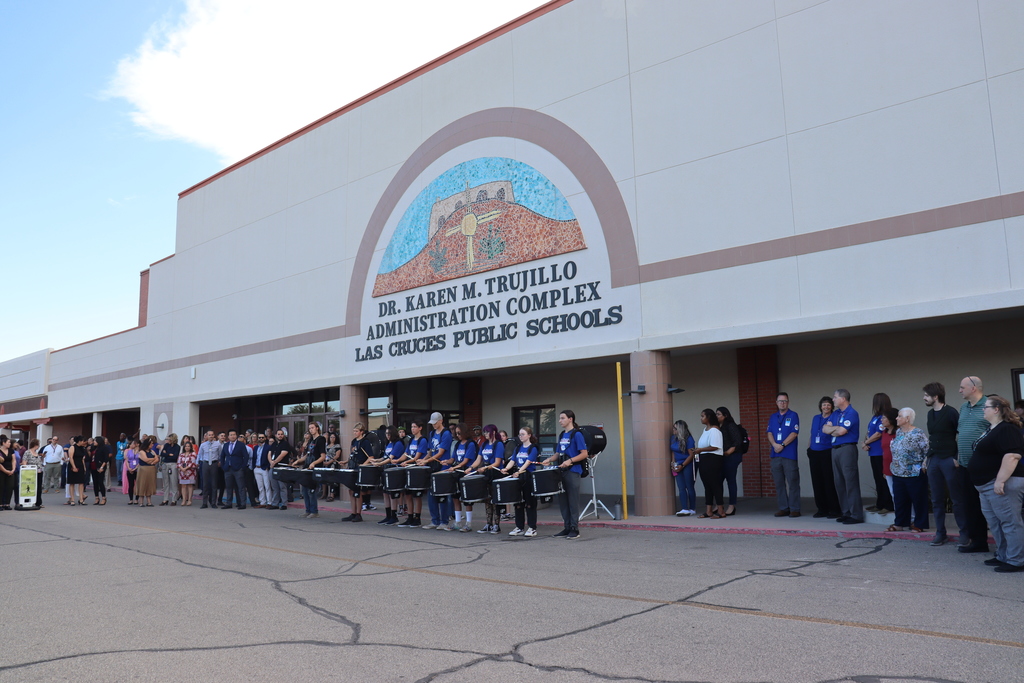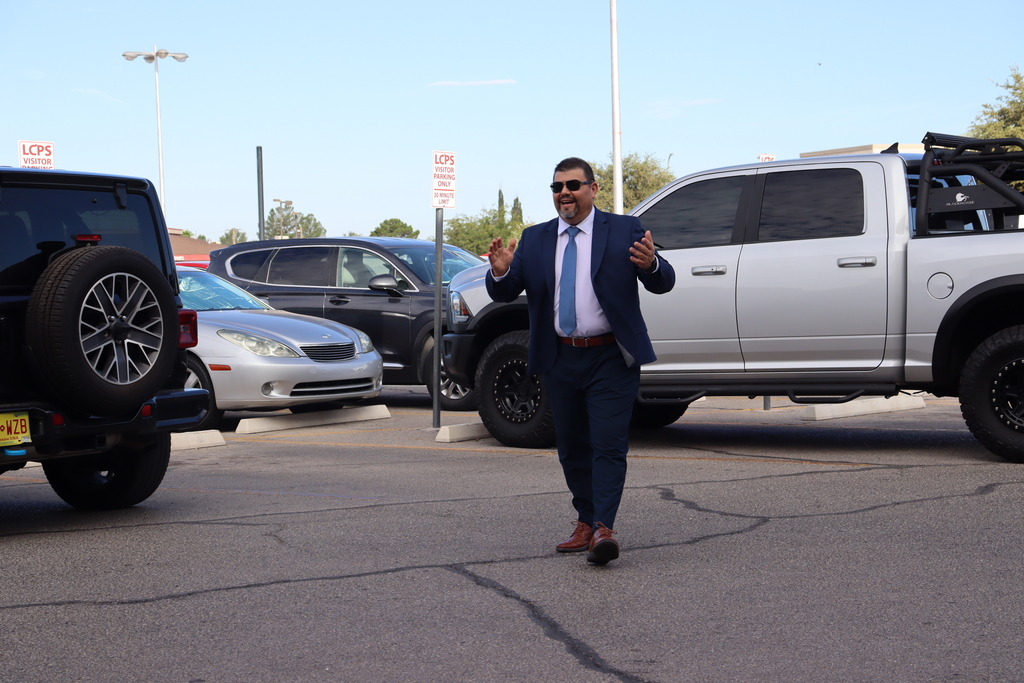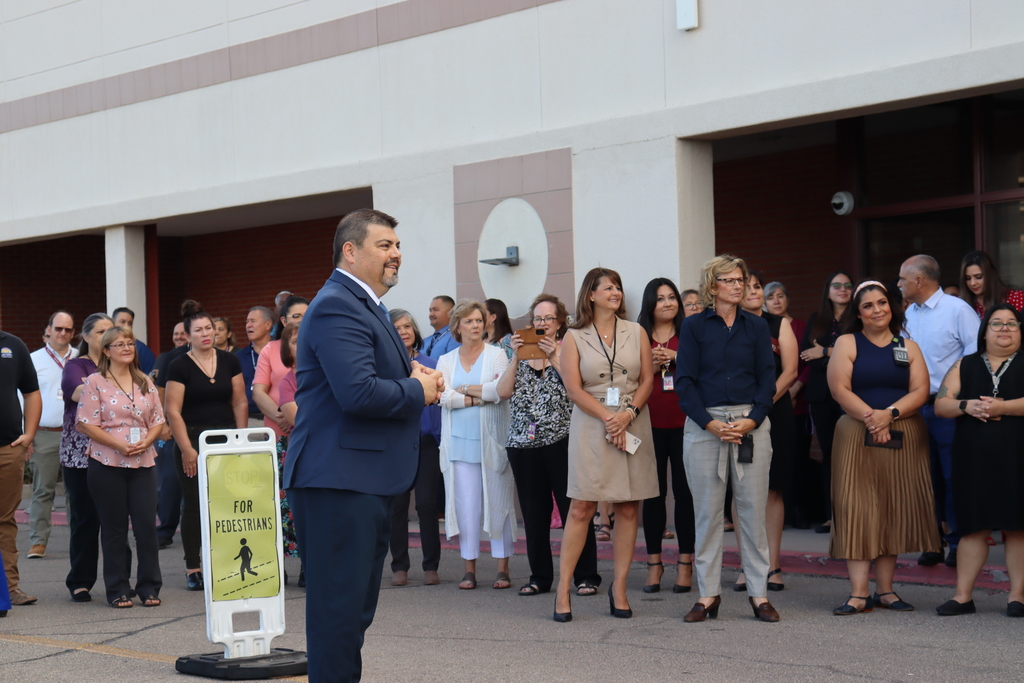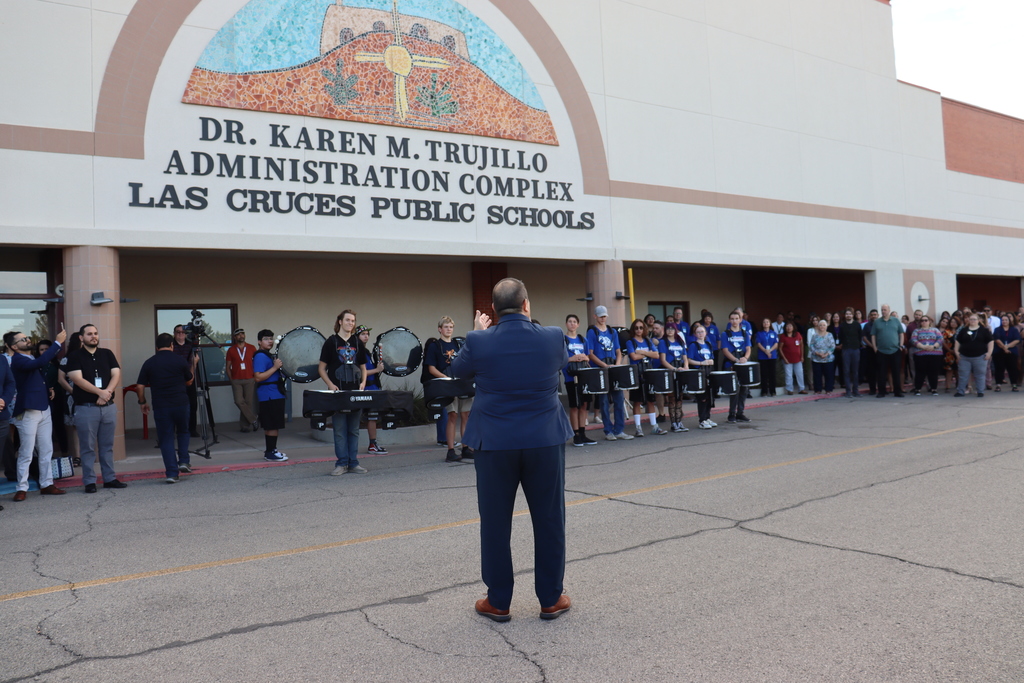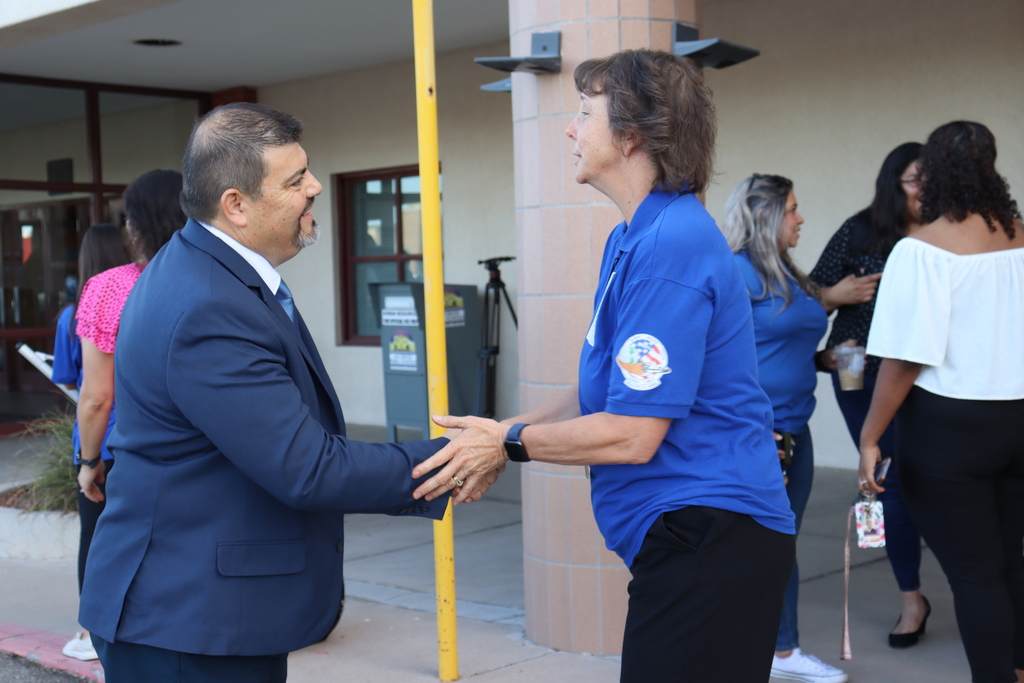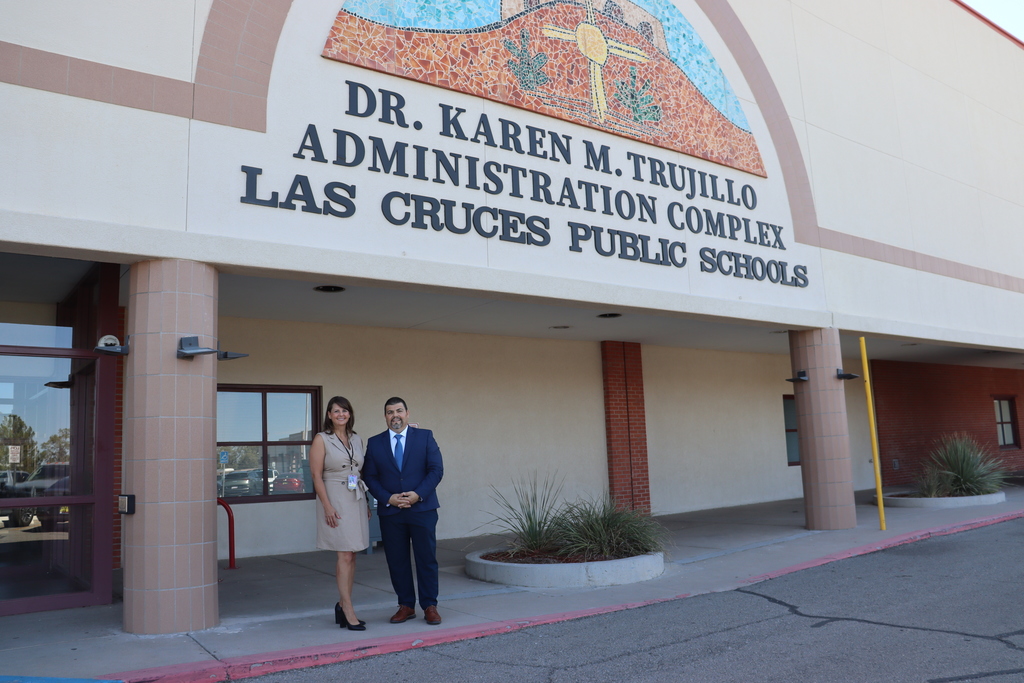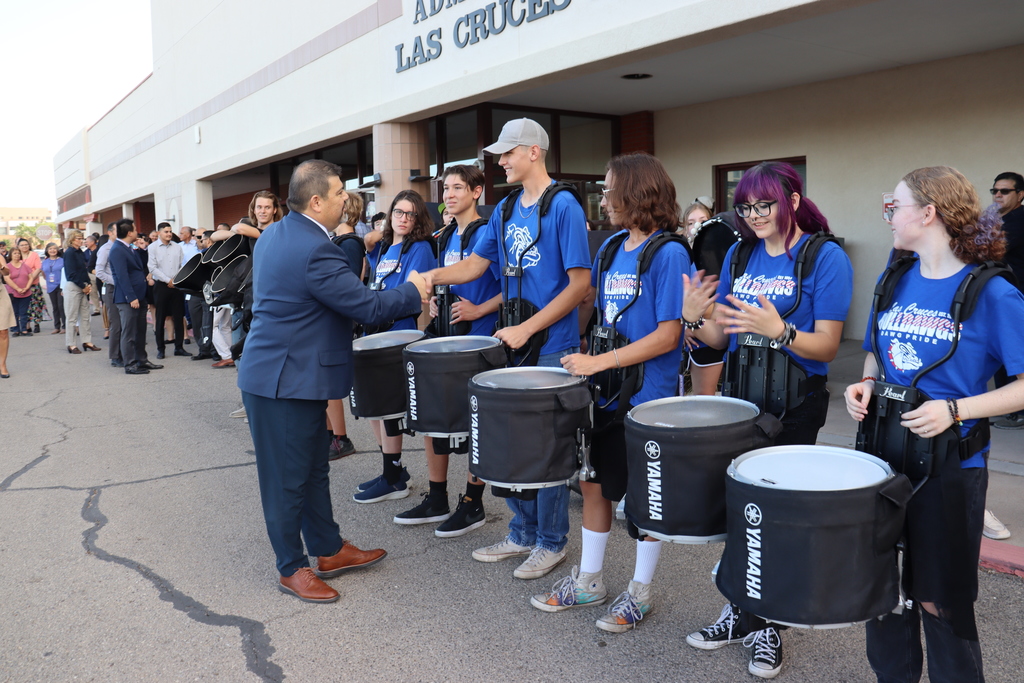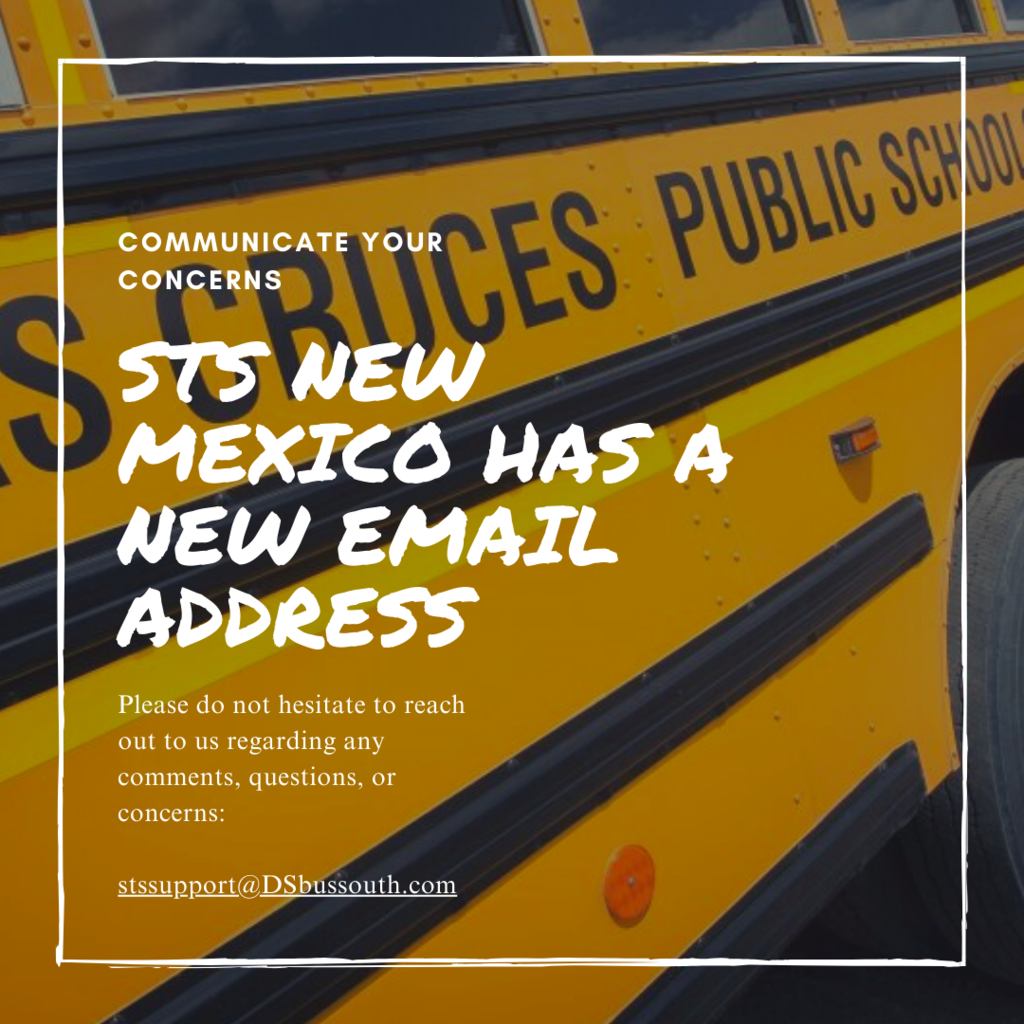 Registration for English as a second language (ESL) and Spanish classes will be held July 31 & August 1. Registration for GED classes will be held August 2 & August 3. Come by the LCPS Teaching and Learning Center located at 505 S. Main Street, Ste 400 to register! For information, call: 575-202-0802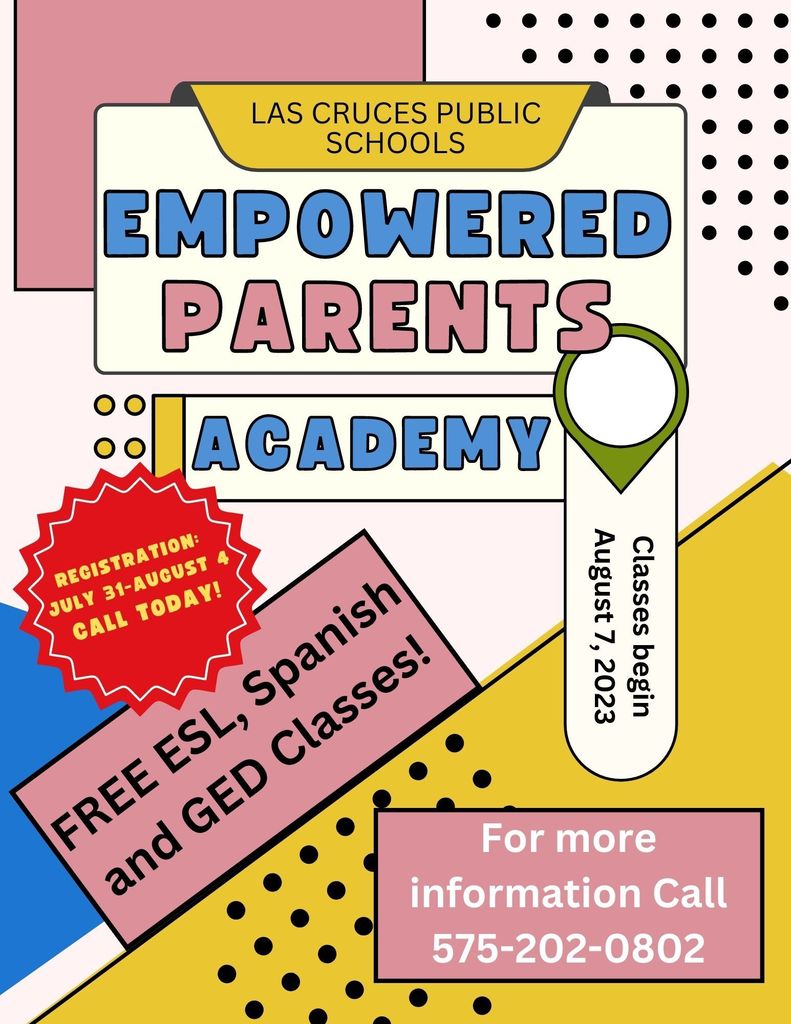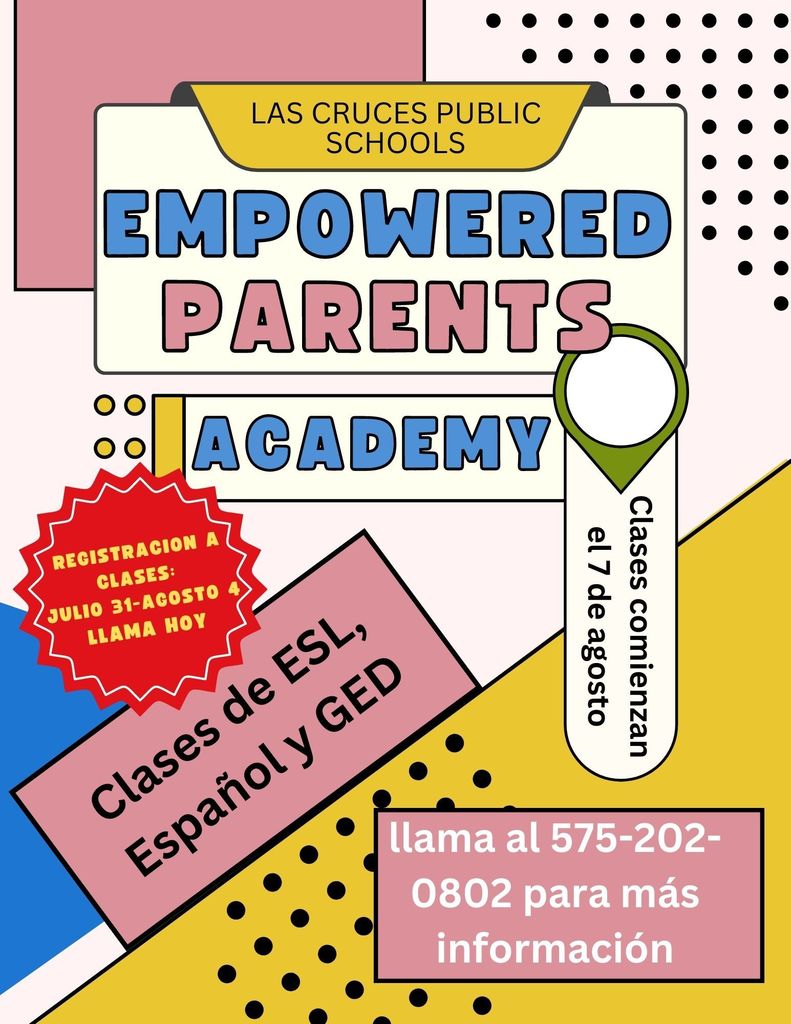 This week was Professional Dress Day! Shout out to LCPS High School ACE students as they completed ACE orientation. Right now ACE students are practicing soft skills such as introductions, handshaking, eye contact and working on their résumés. Keep up the good work, ACE students!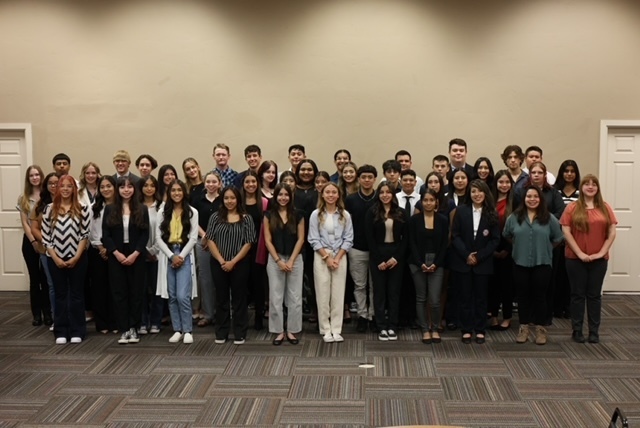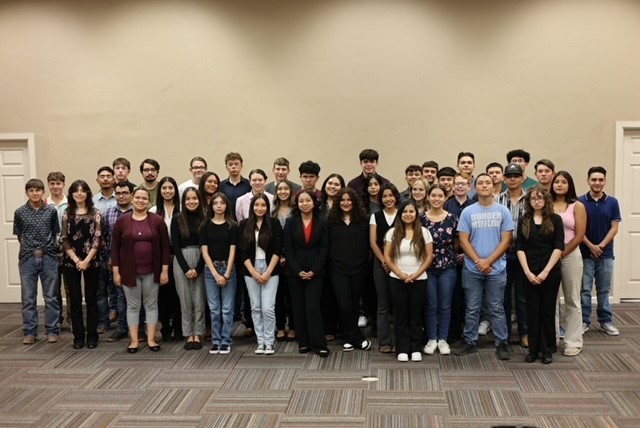 STS of New Mexico will be hosting an open house to hire more school bus drivers. The open house will be on August 3rd and August 9th from 10am-2pm at 533 N. 17th Street Las Cruces, NM 88005. For questions please call 575-523-5686.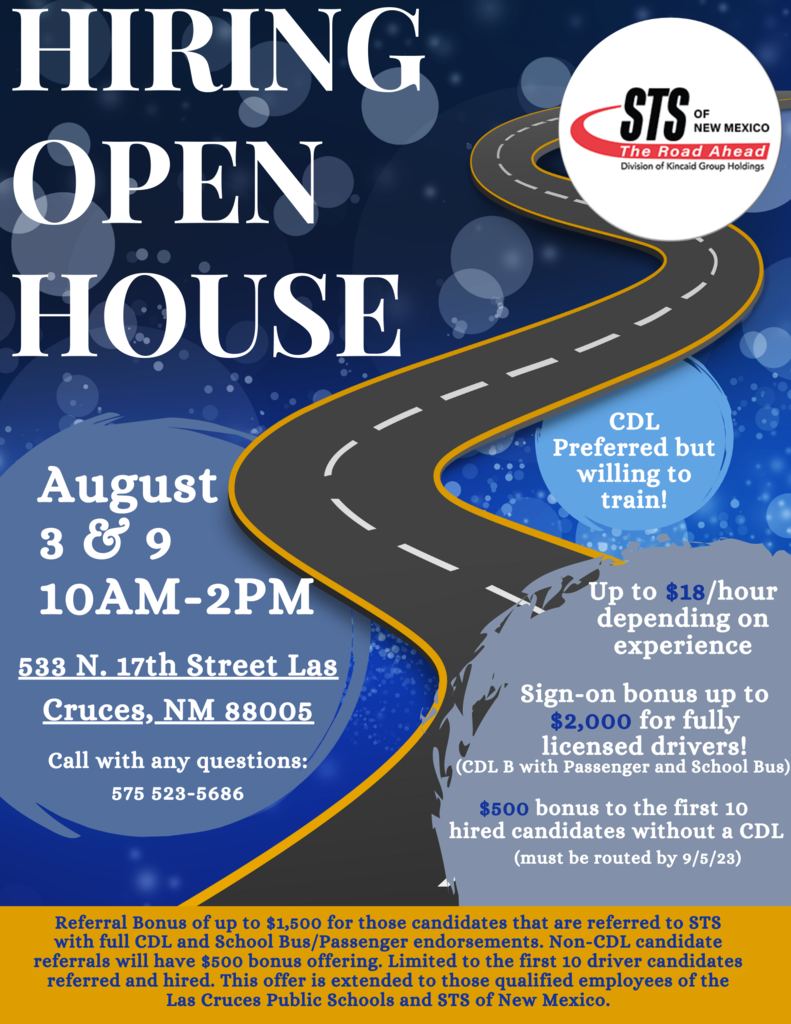 Parents and guardians: We are excited to welcome students back to school for another wonderful school year. LCPS would like you to share or tag us in your back to school photos on social media. Twitter: @LCPSnet Facebook: @LasCrucesPublicSchools Instagram: @lcpsnet
Parents and guardians: We are excited to welcome students back to school for another wonderful school year. LCPS would like you to share or tag us in your back to school photos on social media. Twitter: @LCPSnet Facebook: @LasCrucesPublicSchools Instagram: @lcpsnet