We would like to thank you for participating in the 2022 Las Cruces Public Schools Soccer Tournament and welcome each team. The 2022 LCPS Varsity Soccer Tournament for Boys and Girls will kick off Aug. 26-27. The gates will open at 10 a.m. on Friday. As the tournament continues on to Saturday, gates will open at 8 a.m. All Games will begin promptly at 12PM. An Athletic Trainer will be present for all games.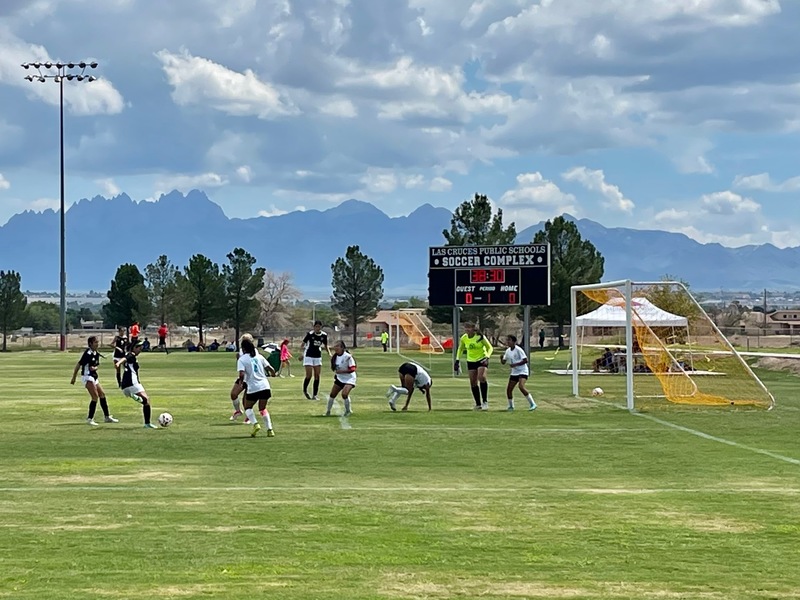 The ticket prices for each day are $2.00 per student, $5.00 per adult.
CHS Booster Clubs will be running the concession stands. NO OUTSIDE FOOD OR DRINKS WILL BE ALLOWED INTO THE COMPLEX!
We are pleased to be hosting this year's tournament and look forward to seeing all the teams on the field. We would appreciate all Players, Coaches, and Parents abide by the "Compete with Class" expectations.
Best of Luck! Let's have a successful tournament for all.
Click here for the : 2022 LCPS Varsity Soccer Tournament - Boys & Girls Bracket
Thank you from the Centennial High School Soccer Coaches, Teams, Booster and Administration.
Please contact Bobby Campos with any questions, 575-527-5812.