This summer, nearly 100 students K-12 from schools throughout the district signed up for a five-day "Back-to-School Summer Camp." The camp aimed to help students transition to a new school year. The Back-to-School Summer Camp was held at Lynn Community Middle School. The purpose for the camp was to help give students the confidence and support needed to walk in on the first day of school ready to go.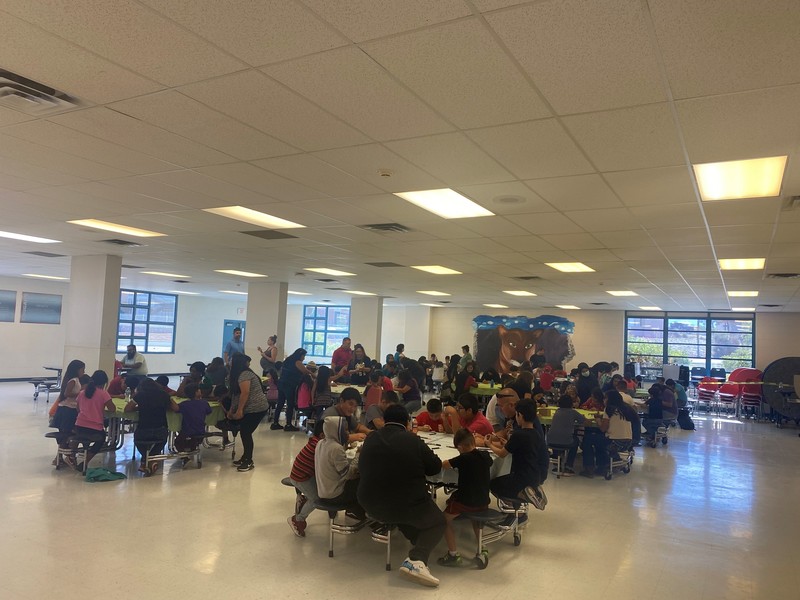 Students who participated in the camp received back-to-school supplies, a new outfit, new pair of shoes, haircut, immunization check, vision screening, and a voucher for free eye glasses sponsored by the Lion's Club. Transportation was provided for students.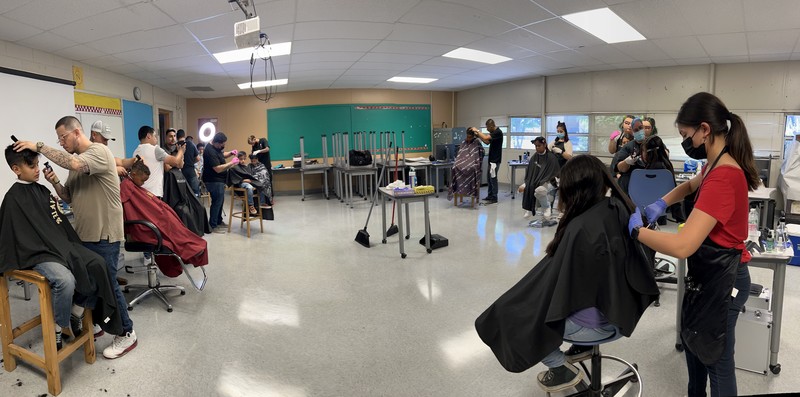 Parents were welcome to attend the camp to ask questions, receive assistance navigating ParentVUE, and get any additional support needed from staff.
In every class, students read the book "There's Only One You," a story that illustrates that everyone is different and how special each individual is because they are unique. Students also worked on an art project called, "Step Inside this House." The project focused on allowing students to share important parts of who they are and what they value. Students demonstrated this in the form of a house they designed with rooms that displayed their unique qualities through art.
The idea for the camp sparked during a presentation at the National Elementary Secondary Education Act Conference, attended by Carla Regan, Executive Director of Federal Programs. Regan bridged a collaborative effort between the LCPS Federal Programs Department and the Bilingual Education, Translation & Interpretation, and Community Outreach team.
The camp served students in the McKinney Vento Program, Migrant Program, the Indian Education Mentor Program, and students from other countries who are new to the district.
A special thanks to Principal Brenda Ballard at Lynn Community Middle School for hosting the Back-to-School Summer Camp.