On Saturday, December 11, 2021, the Las Cruces Fraternal Order of Police Lodge #8 held the 22nd annual "Cops and Kids" Christmas gift giving event formally known as "Shop with a Cop."
With donations and fundraising limited due to the COVID-19 pandemic, this year, the FOP Lodge #8 collaborated with Walmart Supercenter located on Walton Blvd in Las Cruces. The FOP applied for a Walmart community grant and was awarded $15,000 to sponsor the gift-giving event to help purchase Christmas gifts for students at Las Cruces Public Schools. Other donations came from community sponsors such as the Elks Lodge of Las Cruces, Sunland Park Racetrack and Casino, Lions Club of Las Cruces, and support from community members in Doña Ana County. Nearly $21,000 was raised to purchase Christmas gifts for approximately 213 students in the district.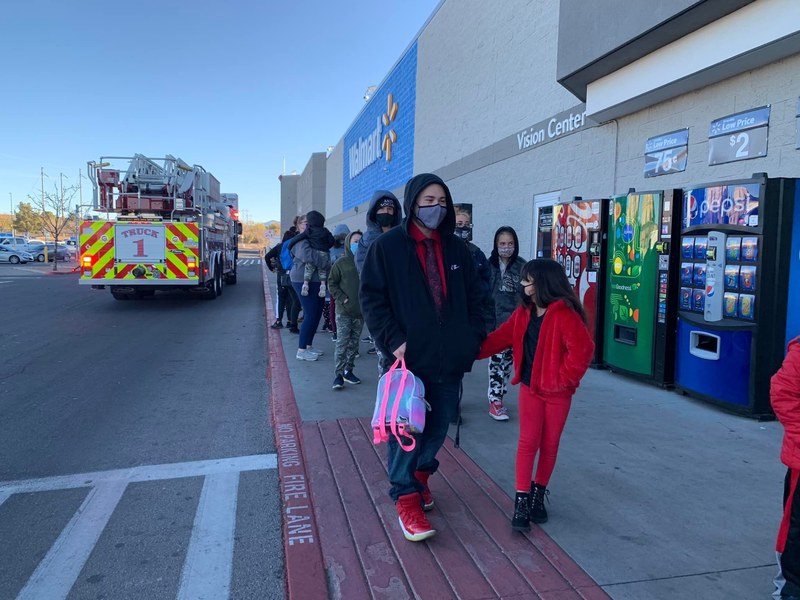 It was all hands on deck with support from community sponsors and law enforcement agencies throughout Doña Ana County. Sponsors and volunteers include the Fraternal Order of Police Lodge #8, Doña Ana County Sheriff's Department and Mounted Patrol, Las Cruces Police Department, Hatch Police Department, Mesilla Marshal's, Sunland Park Police Department, Anthony Police Department, Las Cruces Fire Department, New Mexico State Police Department and Mounted Patrol.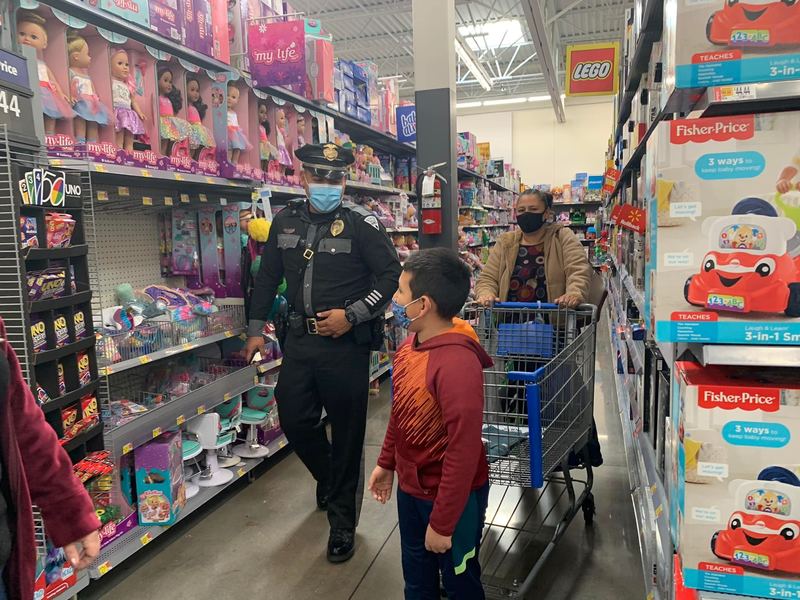 This year, the "Cops and Kids" gift-giving event was dedicated in loving memory of Robert "Bobby" Trevino, a member of the FOP Lodge #8 who recently passed away from COVID-19 complications. Friends of Trevino described him as a selfless and loving person who looked forward to this event every year.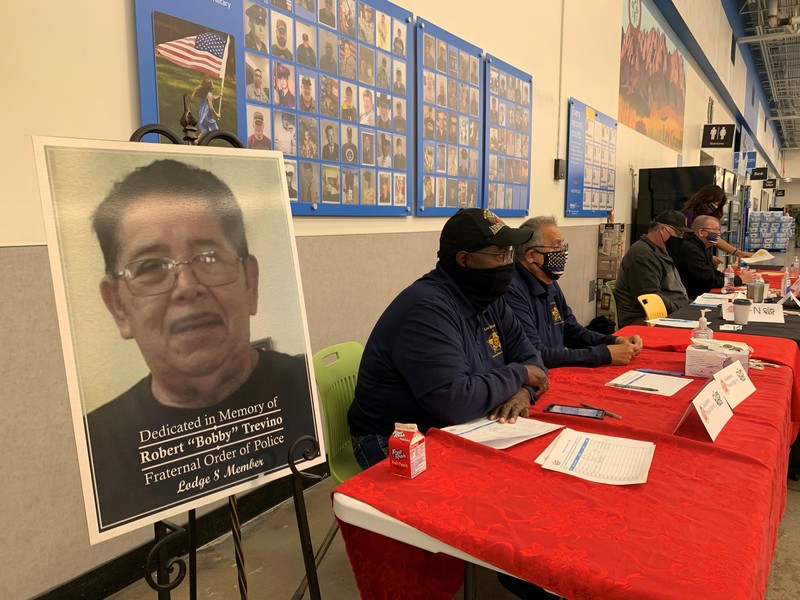 Robert Parra is the President of the FOP for the state of New Mexico and city of Las Cruces FOP Lodge #8. President Parra rounded up members from the FOP Lodge #8 and volunteers from Walmart and staff from the Federal Programs department at Las Cruces Public Schools to identify and shop for students that need extra support this holiday season. The Las Cruces Fire Department escorted Santa Claus and the Grinch on their fire truck to greet students and their families outside Walmart before the shopping began. Students who participated in the event were partnered with a law enforcement officer who helped them shop for Christmas gifts. Each student received $100 to spend on clothing and toys of their choice this holiday season.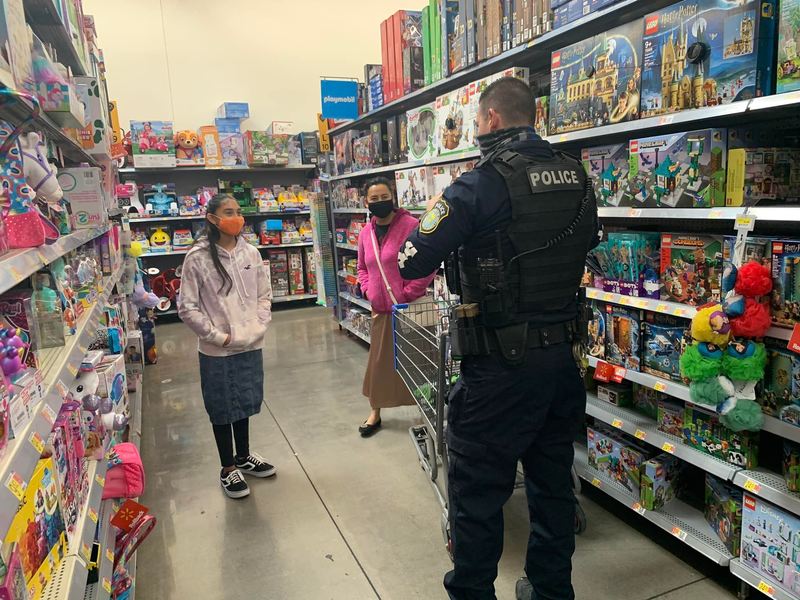 "At the end of the day, to see the kids and their excitement and sometimes tears of joy, is priceless," said Parra. "We're focusing on the underprivileged children. This event is so special and gives us the opportunity to connect with the children and their families to maintain that positive connection with law enforcement. It serves multiple purposes."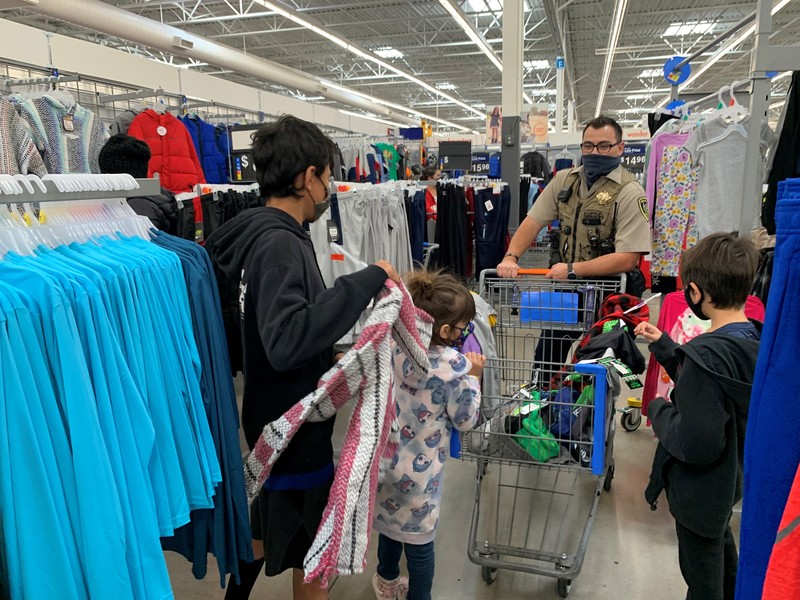 While all health and safety guidelines were followed, there were nearly 75 students unable to attend the event in person while in quarantine. To ensure those students received gifts, volunteers from Walmart helped shop for students and collaborated with the LCPS Federal Programs Department under the leadership of Ignosencia Campos to get the gifts delivered to students during the Christmas break.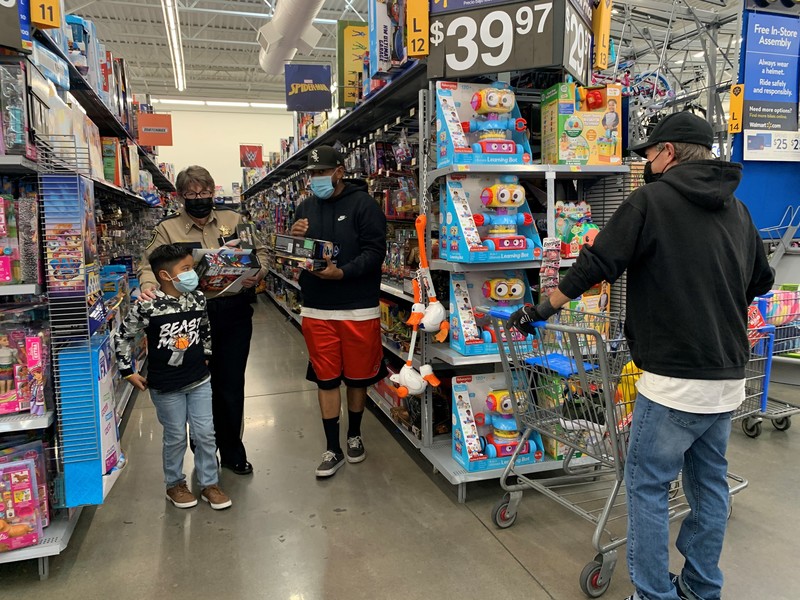 "It's just a blessing," said Campos. "Growing up I remember my mom struggled, so whatever I can do to give back to the community, just brightens my day and makes it all worthwhile to help our children."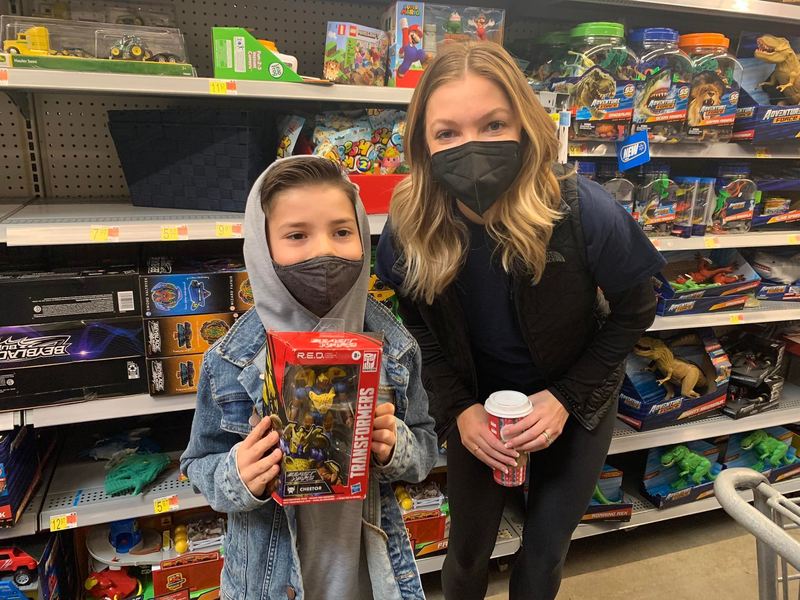 With the help of sponsors and volunteers from law enforcement agencies in Dona Ana County and Las Cruces Public Schools, employees from Walmart helped make this event a success. "It's a privilege for us working with this great company and being able to help our community, so we enjoy it," said Tim Walsh, Walmart Market Manager for Market 387. "This is something I look forward to every single year. To see all the smiles, it's just so special," Walsh added.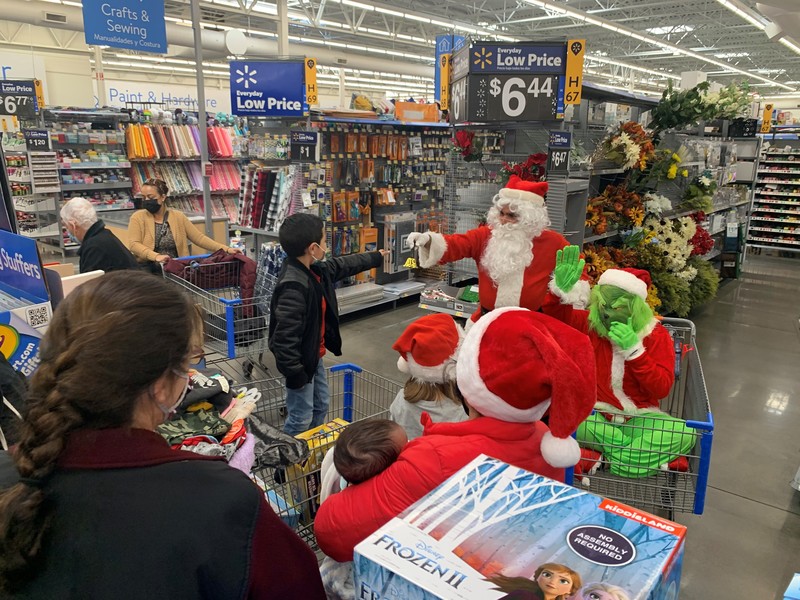 Angelica Rigales is the Academy Coach for Walmart, each year, she has helped connect the FOP with volunteers and support from Walmart to make "Cops and Kids" a successful annual event. Rigales said each year different nonprofit organizations apply for the Walmart community grant.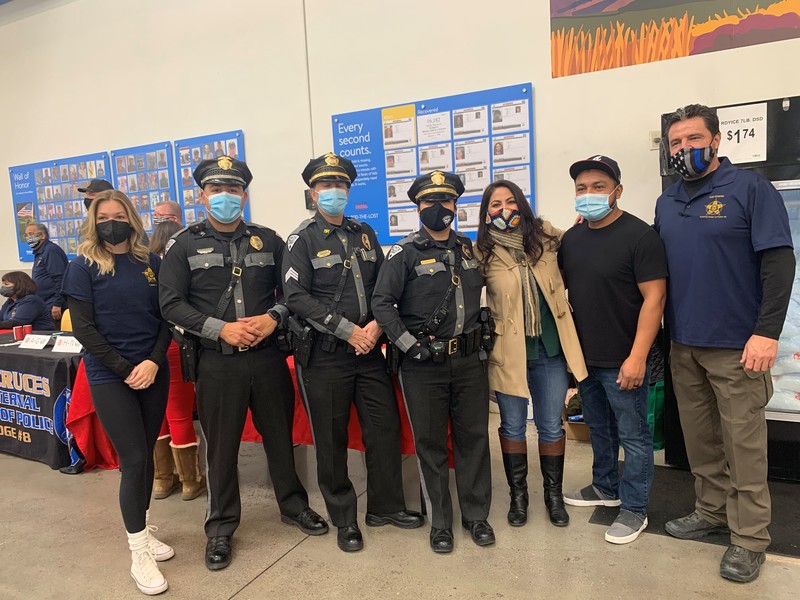 "Because of the impact of COVID-19, fundraising was difficult this year, so we came in with that financial assistance," Rigales said. "We know the need is there, our goal is to make this event even bigger next year."
***