Representatives of the Las Cruces Public Schools Board of Education in districts 1, 2 and 3 took their oaths of office Wednesday morning at the Dr. Karen M. Trujillo Administration Complex.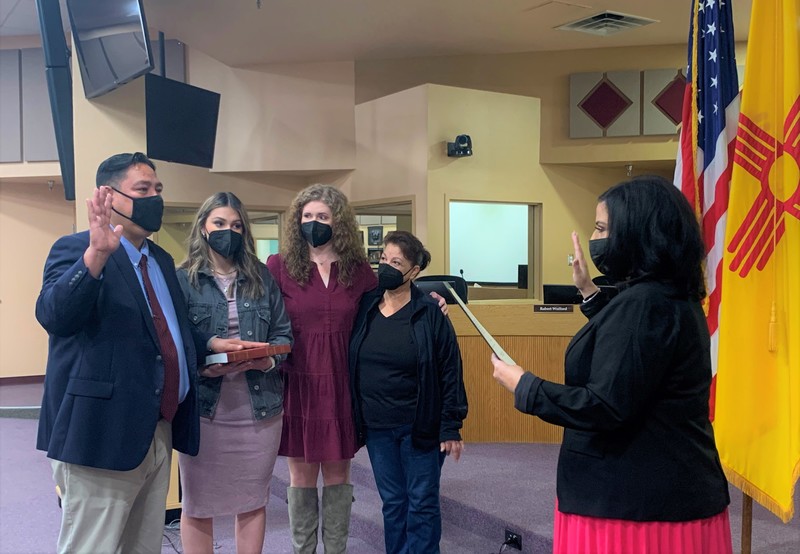 Ray Jaramillo, who will begin his second term of office, was first elected to represent District 1 in 2017. He most recently served as the president of the Board of Education and was the only incumbent to run in this year's election.
Pamela Cort was appointed to serve District 2 over the summer and finished the term vacated by Terrie Dallman. Cort was sworn in Wednesday after winning her seat in November's election.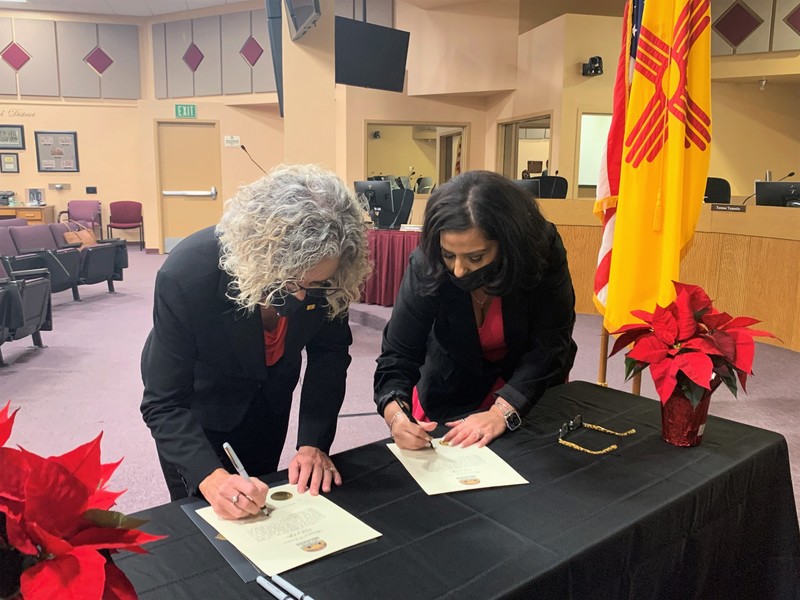 Robert Wofford is the newest member of the board and joined Jaramillo and Cort in Wednesday's ceremony. Wofford retired in 2017 after teaching English at Las Cruces High School for 34 years.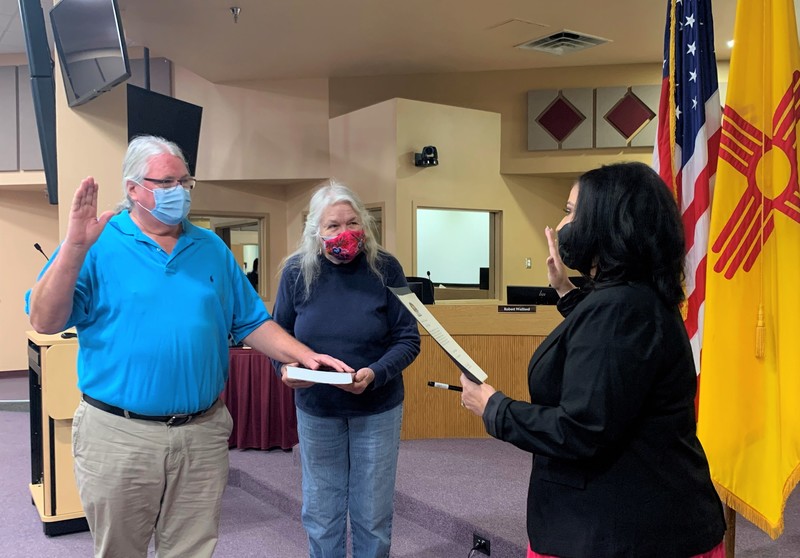 Wofford replaces Señora Maria Flores, who announced she would not seek reelection in District 3. Flores served a total of 12 years on the board and oversaw several high-profile projects, including the solar field installation at Centennial High School.
All three board members begin their terms of service Jan. 1, 2022.
###