Construction projects at three schools in the Las Cruces Public School district will impact traffic flow this week, as students head back to the classroom.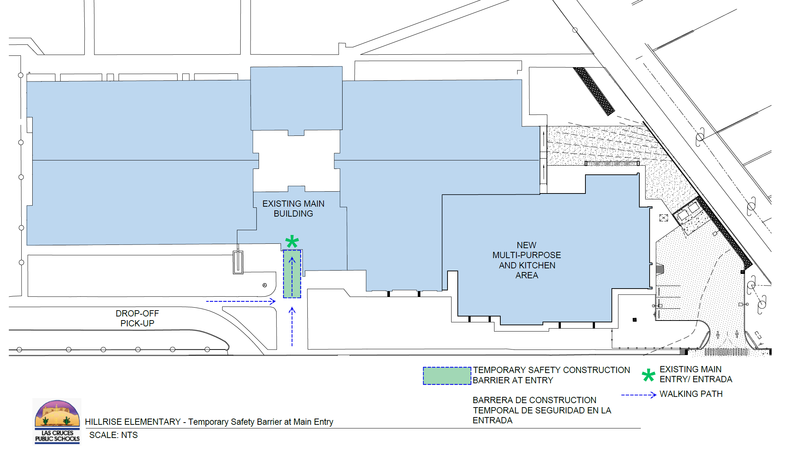 Hillrise Elementary School will be the least impacted, as construction nears completion of a new multipurpose kitchen and renovation of the existing cafeteria. On the first day of school, parents will notice a temporary secured entrance near the front of the school facing Curnutt Street.
At Lynn Community Middle School, upgrades to the heating, cooling and ventilation systems continue, along with construction of a secure vestibule and lighting upgrades. The project will temporarily divert the student drop off and pickup area to the northwest side of the school off Nevada Avenue. Bus riders and students who walk to and from school will be escorted by staff through a gated area on the southeast side of campus. Low incidence students will have a designated drop-off and pickup area near the cafeteria. Traffic will not be permitted in the front of the building.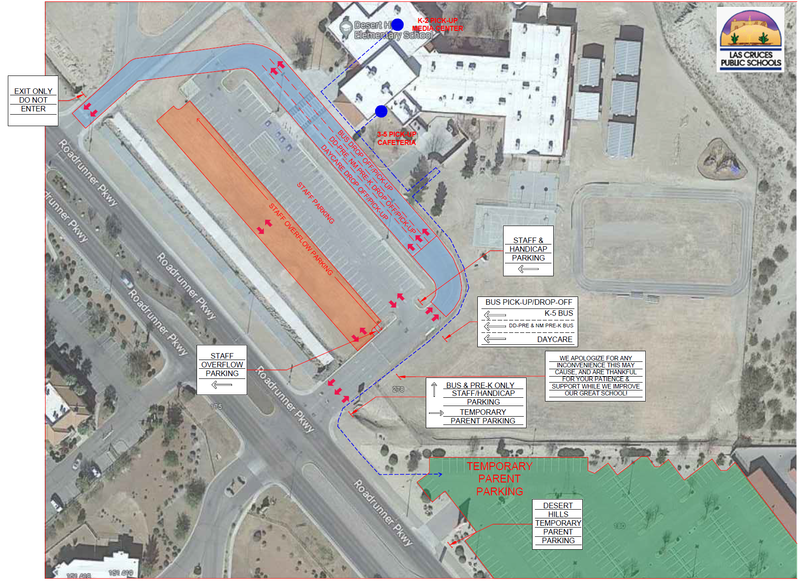 Desert Hills Elementary will utilize a nearby parking lot to facilitate parent drop-off and pick up at the beginning of the school year. The school has had an extensive renovation to its cafeteria, along with construction of a new multipurpose room, kitchen and a secured vestibule at the main entrance. Desert Hills parents will temporarily park at Roadrunner Storage south of the school and walk to drop-off and pick up their students. Bus transportation, DD-preschool, New Mexico Pre-K and daycare transportation will be permitted to use the drop-off lanes directly in front of the school.
Motorists are asked to please observe posted speed limits, slow down in school zones and watch for pedestrians in and around the crosswalks.
Please click here for more information on construction projects and other upgrades at LCPS.
###