For years, we have celebrated an annual Teacher of the Year as well as an Educational Support Person of the Year. Moving forward, we need your help to find the LCPS Principal of the Year!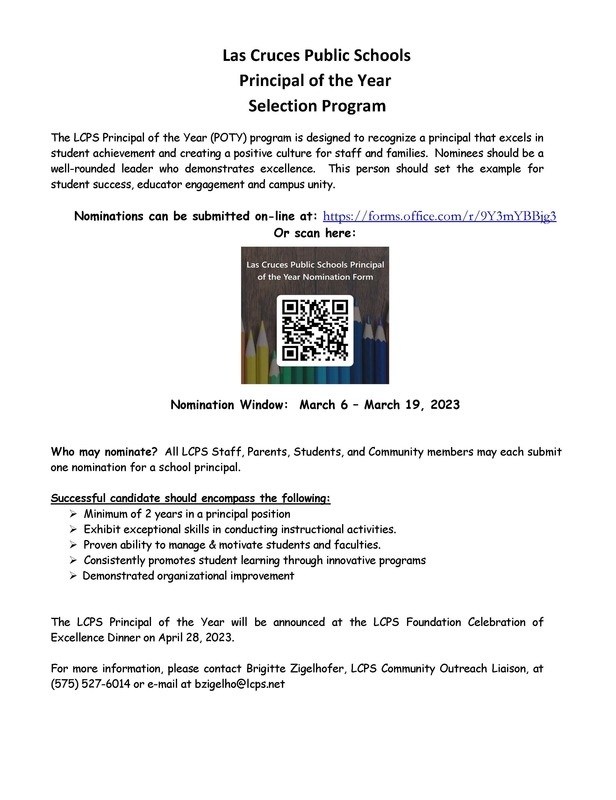 Nominations are quick and easy. Follow the link below, fill in the name of the principal you would like to nominate and answer a few short questions. Successful candidates are those who have been a principal for at least two years, exhibit exceptional skills conducting instructional activities, have a proven ability to manage and motivate faculty and students and have consistently promoted student learning through innovative programs. Nominations for Principal of the Year can come from LCPS staff, parents, students or community members (only one nomination per person, please).
The deadline to nominate is March 19.
Nominations can be submitted online at: https://forms.office.com/r/9Y3mYBBjg3
***